WOODDAYS IN ZAGREB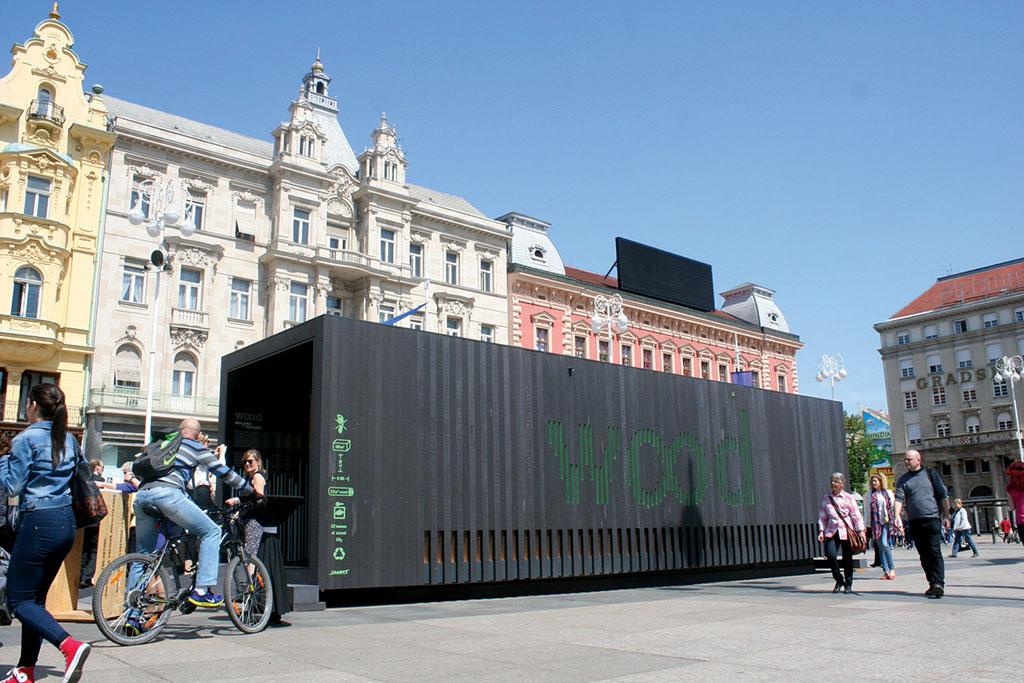 This year's important activities of the Cluster will be focused on the better promotion of wood as construction material by starting off promotional projects of a national and international character. One of the best partners is certainly Austrian ProHolz with whom the Cluster has already successfully cooperated in previous years.
In Zagreb in April the important seven-day event WOODDAYS began, organized by Austrian ProHolz while the Croatian Wood Cluster is one of the project partners. The event aims to promote the use of wood, and during the seven days there will be held a series of events dedicated to dialogs, lectures and best practices on the possibilities of using wood in an urban setting.
WOODBOX
With this event Zagreb will join the list of important European capitals that also hosted WOODBOX to promote the use of wood in construction. Croatia, due to its forest cover and relatively strong wood processing sector, has a great opportunity to increase the use of wood. The core of WOODDAYS is WOODBOX, a wooden container that serves as a mobile exhibition in which arguments for the use wood, as an environmentally friendly material, will be presented, as well as international examples of such architecture, said Roman Rauch, Director of the Austrian Foreign Trade Office in Zagreb.
The opening of the WOODBOX will take place on the central Zagreb square – Ban Jelacic Square.