Organized visit of diplomats to wood processing plants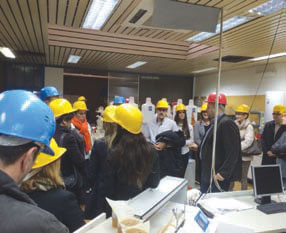 A successful cooperation with the Ministry of Foreign Affairs has resulted in the idea of presenting the potentials of a typical region famous for its wood processing to the diplomats accredited in Croatia.
The chosen was Virovitica-Podravina county. They visited the companies Tvin, Ciprijanovic and Pan Parket, ending with a wine tasting in the agricultural company Orahovica. The visit resulted in good impressions of foreign diplomats, as well as in the possible jobs for wood processing companies.