How to communicate successfully?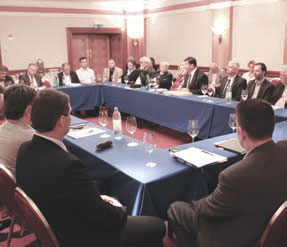 Communication is an important tool in the work of all Associations and business organizations. It is important how communication is directed towards inside, but also to other sections, particularly the media and political structures.
In the business and social sense, everything that is done in the Cluster, should be evident, and the publication of those results should attract new members and companies. Small members are always more exposed so part of the communication activities are directed towards favoring programs for strengthening the capacity of SME companies.
The Cluster is a higher form of interest association, in any caseit is more complex than the sectoral or industry association. Croatian Wood Cluster was founded by companies and members are very interested in achieving their interests.
The companies should feel that membership will provide them more valorization of their business potential or
production capacity, and through intensive communication that can become visible to the general public, to the sector and to the entire economy.
It is important to cultivate communication about the project capacity, specific interests of members or the ability to highlight innovation of some companies.
We frequently get positive comments of companies who feel this synergy effect although in the Cluster there are also their direct competitors. It is important to underline that, because of the nature of the forest-based sector, this Cluster is heterogeneous, but structured communication is designed to complement each other interests.