Cluster organizes the main sectoral event in SEE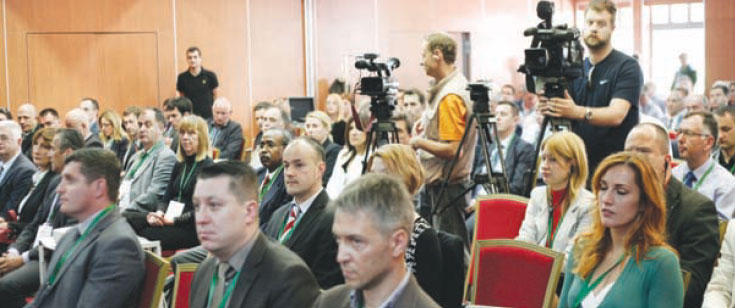 In 2014 the 11thWood Technology Conference brought together over 220 participants from the SEE region – Croatia, Bosnia and Herzegovina, Slovenia, Serbia, as well as from the EU – Austria, Germany, Italy, Romania, Bulgaria and Hungary. With its main thematic topic "How to Increase the Use of Wood in South East Europe" the Conference was held under the patronage of the President of Croatia, Ivo Josipovic, and the Ministry of Agriculture.
At the Conference a wide range of trade, technology, market themes and topics related to the environment were presented, but above all the latest information regarding the situation in the sector in Croatia, the region and across the EU, was discussed.
The Conference was opened by the Minister of Agriculture, Mr. Tihomir Jakovina, who pointed out that the economic crisis is still present in the wood processing sector, but that there are many reasons to be optimistic. The Conference was also attended by the Chairman of the Board of Croatian Forests Ltd., Mr. Ivan Pavelic, representatives of ministries, academic institutions, technology suppliers and representatives of companies associated with the wood processing industry and forestry sector.