Cluster issues its own journals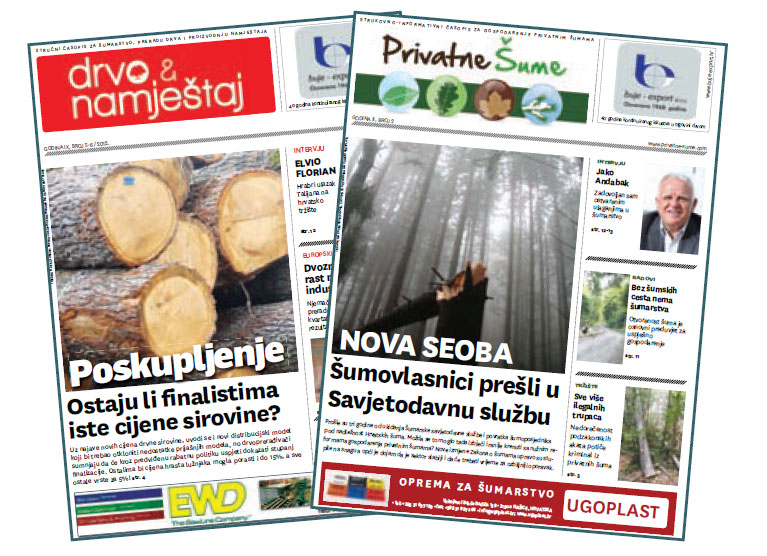 In cooperation with its partner company, the Centre for Development and Marketing, the Cluster is a co-editor of two professional magazines – "Wood and furniture" and "Private forests", which deal with sectoral issues and affi rm forest-based industries.
Both magazines were launched with the aim of improving the flow of information among all the figures concerned, primarily the wood industry and forestry.
"WOOD & FURNITURE" MAGAZINE
"Wood & Furniture" is a trade publication that was launched in 2004. It discusses the news from the sector of wood processing, furniture production, forestry, design, and biomass. The journal is written for the timber industry, including sawmills, the producers of parquet, doors and windows, furniture producers, traders in wood products, as well as processors of wood and forest biomass. The magazine is published in 1,500 copies, distributed in Croatia and the neighboring countries. It mainly provides an overview of editorial texts, while
only 25 percent of the space is taken by ads.
"PRIVATE FORESTS" MAGAZINE
"Private forests" is a complementary bimonthly magazine, which discusses issues and events in the fi eld of private forestry.
In recent years, private forestry has been developing more intensively but major changes in this sector still have to take place.
In addition to the printed editions, the journals can be found on the websites: