The Cluster is always trying to lobby with arguments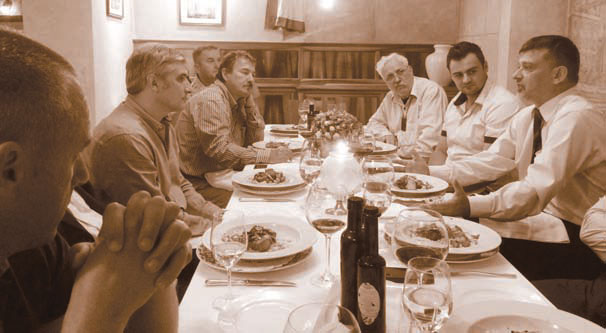 The lobbying activities of the wood processing sector and forestry in Croatia were very intense last year. From this point of view, the Cluster was one of the most active operators in the field. Following a thematic session of the Croatian Parliament, the wood industry launched a series of initiatives and events that drew the attention of politicians and decision makers to crucial sectoral themes, pointing the way for the adoption of positive legislation.
The best example is the inclusion of the sector in the industrial strategy – a project on which the Cluster has been working for over eight months.
CONSTANT NEGOTIATIONS OVER THE ISSUE OF RAW MATERIALS
There is a positive attitude to forests and associated sectors in the EU, primarily because the forest-based industries traditionally represent an important sector in the economies of many EU member states. The attitude of the Croatian government about using this national resource is also generally positive.
Most sectoral lobbying activities are directed towards the protection and improvement of old positions, which enable supply security and international competitiveness for the members of Cluster.
Date
Subject
Topic
01.16.2014
Ministry of Economy – Vedran Kruzic, AssistantMinister
Communication about selling models of timber products through auction
03.03.2014
All sectoral institutions
Coordination meeting of sectoral and relevant institutions about the situation in the sector and adoption of new documents
03.17.2014
Croatian Parliament – Franjo Lucic, President of the Committee for Agriculture
Proposal for a thematic session in Parliament. Suspension of sectoral support
03.18.2014
Croatian Parliament – Milorad Batinic, Vice President
Meeting about the state of the sector and sectoral aid
04/02/201406/26/2014

08/19/2014

Ministry of Agriculture – Domagoj Krizaj, Assistant Minister
Regular meetings about the situation in the sector. Presentation of proposals for improving the situation of sectoral companies
05/14/201409/24/2014

10/01/2014

Croatian Forests – Ivan Pavelic, President of theBoard
Meeting about the problems of the wood processing sector. Raw material issues. Joint activities at the Ambienta fair
07.31.2014
Croatian Forests – Ivan Istok, Board Member
Proposals for joint activities regarding the organization of the PrivateForests Conference and the position of private forest owners.
08.25.2014
Croatian Forests – bussines lunches with theManagement
Presentation of wood sector proposals about improvement of distribution models for raw materials and model change in rebate calculations
10.01.2014
Ministry of Economy – Tomislav Rados, AssistantMinister
The purpose of structural funds intended for the wood processing sector, regarding bio-technology.
10.01.2014
Ministry of Economy
Proposal for amendment of the Strategy for Smart Specialization regarding biomass
10.02.2014
Ministry of Economy – Ivan Vrdoljak, Minister
Position of the wood processing and furniture industry in the new Industrial Strategy
10.07.2014
Croatian Forests – Zoran Pavlovic, Commercial Director
The dynamics of implementation of the contract for the first nine months in 2014. Cooperation on the Ambienta project
12.01.2014
Croatian Forests – Ivan Pavelic, CEO
Problems with raw material for pellet and biomass production
03.25.2015
Ministry of Entrepreneurship and Crafts
Communication about changes of the law regarding investments based on the recommendations of sectoral companies