Join the Membership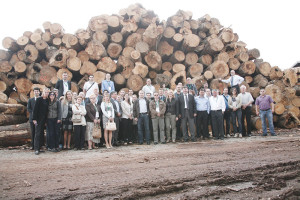 The primary objective of the Croatian Wood Cluster is to be a partner and to provide logistics support to the membership throughout communication with other companies and sectors, representatives of institutions and the media.
By joining the Cluster, one will receive the following benefits:
regular information about current events in the sector on the territory of the Republic of Croatia, the region of SEE, Europe and global market
access to the latest information and updates in the policies of the sector as well as technological novelties
lobbying for the sector with the aim of better positioning of sector in the national economy
better communication and visibility of your company on the market to help you to find the targeted business partner.
Who are associate members?
Companies that provide services and supplies wood processing enterprises with products and raw materials, and are engaged in activities in the field of forestry, transport, manufacture of machinery, tools and accessories for woodworking, design, finance and others. Associated members by the Statute may be also all the institutions that are interested to support the wood processing sector.
STATEMENT

Xaver Haas
Owner, Haas Group (Germany)

Our group is developing activities in different European countries and we have also established production in Croatia. In Durdevac we employ more than 200 workers. We are members of the Cluster, because we need a lot of support regarding overcoming constraints encountered in Croatia. I was present at Wood-technology Conference in Opatija and it seems to me that this sector in Croatia has the potential.
How to become a regular member of the Cluster?
Download this form and send it fulfilled to the Cluster secretariat, or use online form below.